The Harvest House Closet is a great place for people to donate various items to help the foster children and foster families on Guam! When a foster child enters a foster home, they come with only what is on their backs. Foster families find it a great struggle to quickly get what the child needs, and it is a financial strain to buy an entire wardrobe and necessities for a child. The Closet provides the opportunity for every person on Guam to help clothe a foster child and support the family who opens their home to that child. Since it is such a quick transition for the child and the family, we ask that all donations are in ready-to-use condition. Therefore, we are unable to put stained, ripped, pet hair-covered, foul-smelling, or mildewed clothes in our container. We would greatly appreciate you checking any bags from storage for bugs and rodents. It would be a huge help to wash and separate the clothing according to size in separate bags. Please be courteous of the foster families we are serving and the volunteers who are sorting when donating items to Harvest House.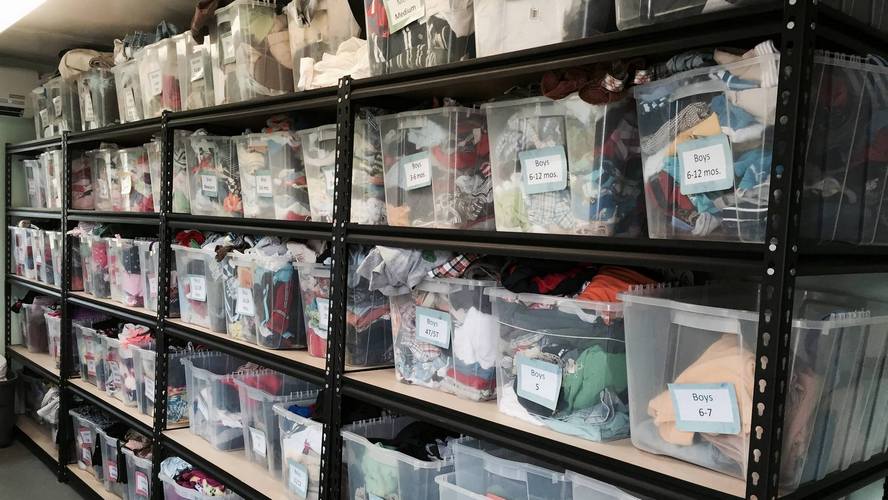 We accept NEW or GENTLY USED clean clothing, undergarments, socks and shoes, sizes Newborn to Young Adult. Donations are now accepted at the office with an appointment. Please call 300-LIFE or text 489-4737 if you would like to schedule a donation drop-off.
Child Necessities: (New) Diapers, Wipes, Shampoo, Powder, Soap, Body wash, Toothbrushes/toothpaste, sunscreen, Bug spray, Lice shampoo, First aid kits, Swim diapers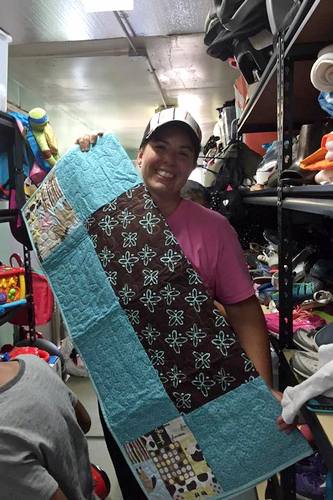 Child Basics: Sippy cups, Bottles, Bottle warmers, Toddler dishes, Spoons, Baby food makers, Car seats & bases, Booster seats, Strollers, Pack-n-Plays, Changing pads, Covers, Blankets, Bedding, Bibs, Burp cloths, Pacifiers, Bouncers, Swings, Playmats, Books, Toys, Monitors, High chairs, Carriers, Slings, Training pants, Baby towels & washcloths, New school supplies, Backpacks
Adult Toiletries: (New) Toothbrushes/toothpaste, Shampoo & conditioner, Soap, Body wash, Razors, Shaving cream, Deodorant
Home Necessities: (New) Towels, Hand towels, Laundry detergent, Dryer sheets, Dish soap, Toilet tissue, Paper towels, Dishwasher detergent, Cleaning wipes
Harvest House Upkeep: Sticky Velcro, All size Ziploc bags, Safety pins, Push pins, Trash bags, Grocery bags, Cleaning wipes, Magic erasers, Bleach, Lysol spray, Sharpie markers, Expo markers, Packaging tape, Scotch tape, Clear storage containers, Sheet protectors
Harvest House cannot accept and store larger furniture items at the Donation Center. If you would like to donate a crib, bed, or any other large furniture item please call us so that we can coordinate the donation to go directly to a foster family.
We accept monetary donations as well! Please visit our Donate Financially page for more information.
Please see our Directions page for where we are located.
**Thank you so much for supporting Harvest House and the foster children on Guam!**"