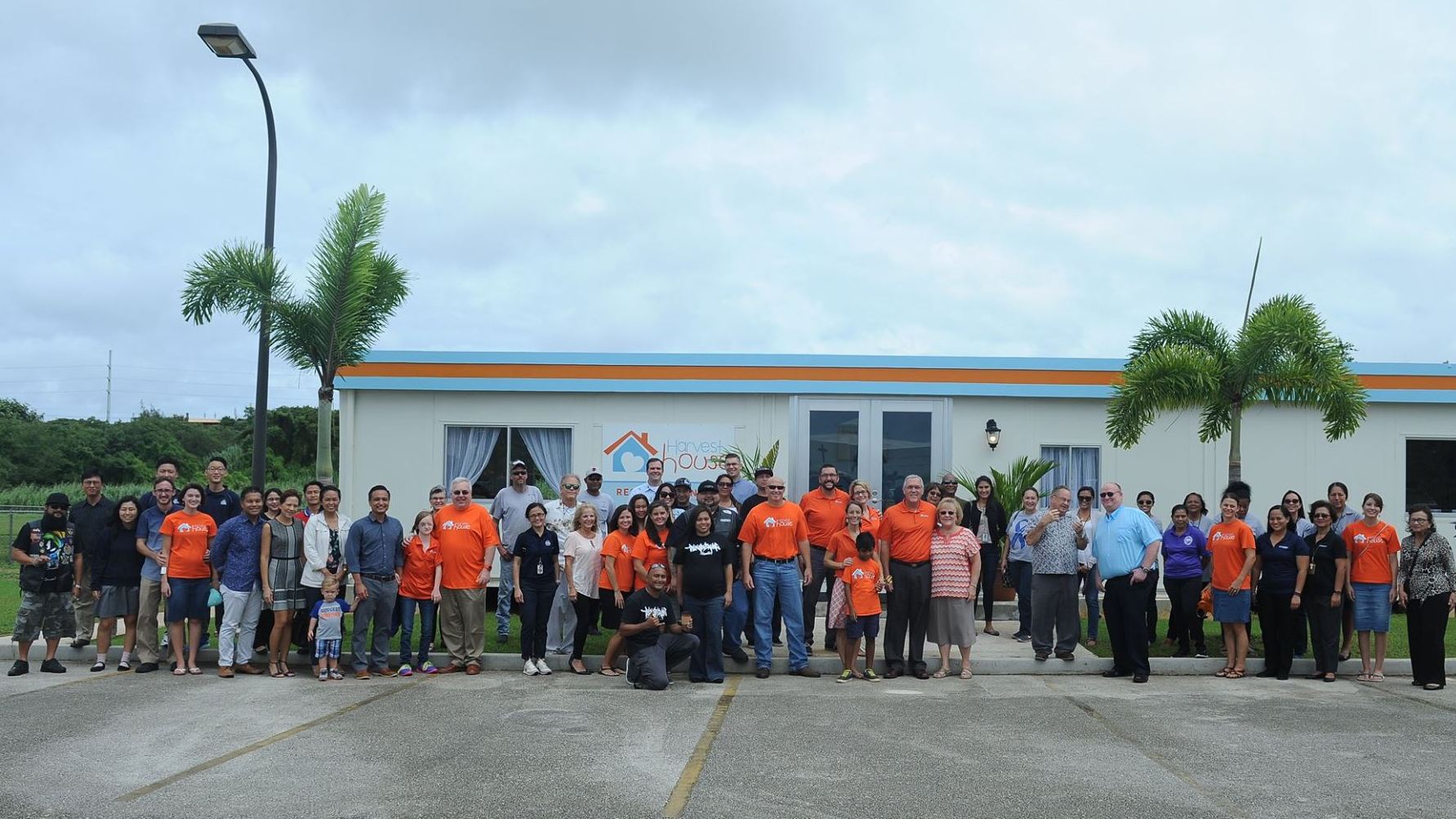 On September 29th, the Harvest House Resource Center was officially opened. A Ribbon Cutting Ceremony took place with donors, volunteers, board members, and CPS staff in attendance.  Devin Taylor, a former foster child, was given the honor of cutting the ribbon along with his mother, Bethany Taylor, Director of Harvest House. Jared Baldwin, president of Harvest House, thanked donors, whose "generous donations made it possible for us to complete this space for our foster community."
Harvest House was founded seven years ago with the desire to provide support for the foster care community on Guam. Foster children, foster parents, and those who work in the foster care system have been impacted by Harvest House. The Closet is a collection and distribution center for donated items for foster children of all ages. Thousands of dollars worth of diapers, clothes, shoes, toiletries, toys, car seats, high chairs, play pens, bedding, formula, and more have been given to foster families over the past few years.
The Harvest House Closet has now outgrown the original 40-foot shipping container and has been relocated to the Harvest House Resource Center. This additional space is greatly needed. Along with the Closet, the Resource Center has space for meeting with foster families, foster parent support groups, parent training, and volunteer and administrative work space.
Pastor Baldwin closed the ceremony pointing people to our mission: Harvest House exists to help children and teens on Guam develop a heart for God by providing a safe haven to help them grow physically, socially, mentally, and spiritually. Attendees saw first-hand how their donations were used by taking a tour of the center.  We opened the following day with our first foster support group meeting and look forward to many more days of service to our foster care community.