Harvest House Supports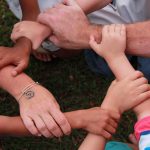 Harvest House has been a key component in our foster journey. Not only did the volunteers help us through the application process, but they've continuously supported our entire family physically and emotionally. We have been invited to all the events and the foster support groups. It's amazing that we can "shop" each month to ease the financial strain of adding children to our family. Thanks Harvest House for all you do!
Lana Nutt
I've had the wonderful opportunity
I've had the wonderful opportunity to volunteer with Harvest House for just over a year now and it has been such a wonderful experience. I have truly learned what it means to have a servant's heart. From the director, Bethany, to the volunteers, to the foster parents, to the CPS workers… everyone who touches Harvest House has real compassion for Guam's foster children and they tirelessly give their hearts and souls to helping these kids.
I've met several foster families at the Resource Center and I love hearing their stories of love and sacrifice as they help children in need. It's so fun when they bring the kids with them and I get to see their faces light up as they pick out their new clothes and toys.
I've spent many hours alongside dedicated volunteers who give so much time and energy to making sure Harvest House runs smoothly and efficiently. It has been such an inspiration to see so many people willing to give so much to help the foster community.
And how can I say enough about Bethany Taylor? It has been such a privilege to work with her and see how she pours everything she has into Harvest House. She has inspired me in so many ways and I hope to have a heart as giving and spirit-filled as hers.
Harvest House is a real blessing to Guam's foster community and I am so glad I've been able to be a part of it during my time on Guam.
Chrissie