Become A Licensed Foster Parent
Qualifications
The person applying to be a licensed foster parent on Guam:
Can be married, single, divorced, or widowed
Must be 18 years or older
Should be financially stable
Can be renting or own a residence
Pass a police and court clearance
Pass a medical exam
Ready to apply? Completed applications must be submitted to The Bureau of Social Services Administration (BOSSA) of the Division of Public Welfare Department of Public Health and Social Services (DPHSS). The application to become a licensed foster parent on Guam can be found here.
Still have more questions? Attend an Informational Meeting! Meetings are held at Harvest House on the last Thursday of each month at 6:30pm. Sign-up to attend a meeting here.
---
Who are the children?
Guam has nearly 600 minors in foster care. Children aged from newborn to 19 years old may need foster care lasting from a few weeks to years. Foster families willing to take in sibling groups as well as teens are in high demand as many of these children will reside in a shelter and not a home with a family. Many of these children have suffered some form of trauma – the minimum being removal from their homes and lives. Harvest House's training and support will help equip you as you work with children suffering from trauma and developmental delays.
---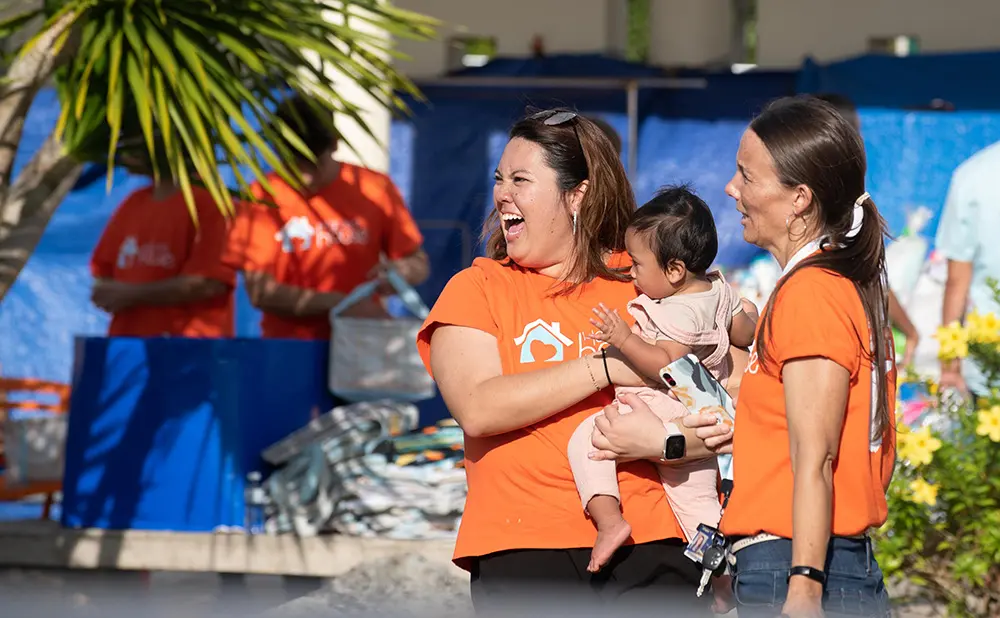 How does Harvest House help Foster Families?
Harvest House will provide you with all the supplies you need to care for your foster child. We also will provide you as licensed foster parents with:
access to a community of other licensed foster families on Guam
monthly support group meetings
trauma training opportunities through educated and certified speakers
arrange respite care when needed
meet your basic needs through monthly appointments at our Resource Center
host annual events that provide your family opportunities to bond
counsel, advocate, and pray for your family