How To Help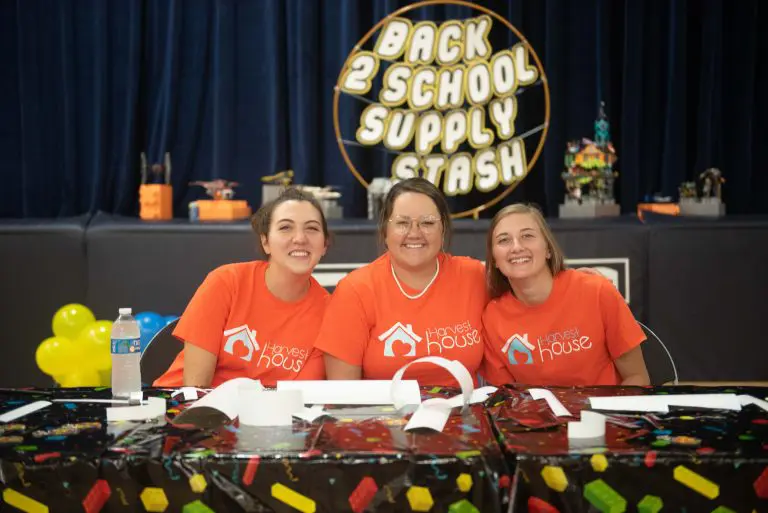 Serve
Here at Harvest House, we are always looking to grow our community of volunteers! Whether it's helping with our annual events, sorting through donations, babysitting, or any of our day-to-day activities, we would love for you to serve alongside us as we care for Guam's foster community.
Sign up to Volunteer today!
Donate
By leveraging the support of our donors and our extensive knowledge of the foster care system, we directly serve foster children and parents. We rely on people like you to complete our mission!
Check donations can be made our directly to Harvest House and mailed to PO Box 23189 Barrigada, GU 96921
Cash donations can be brought to our Resource Center. Contact us by phone (671) 300-5433 or email harvest.house@hbcguam.net to set up an appointment
PayPal donations can be made here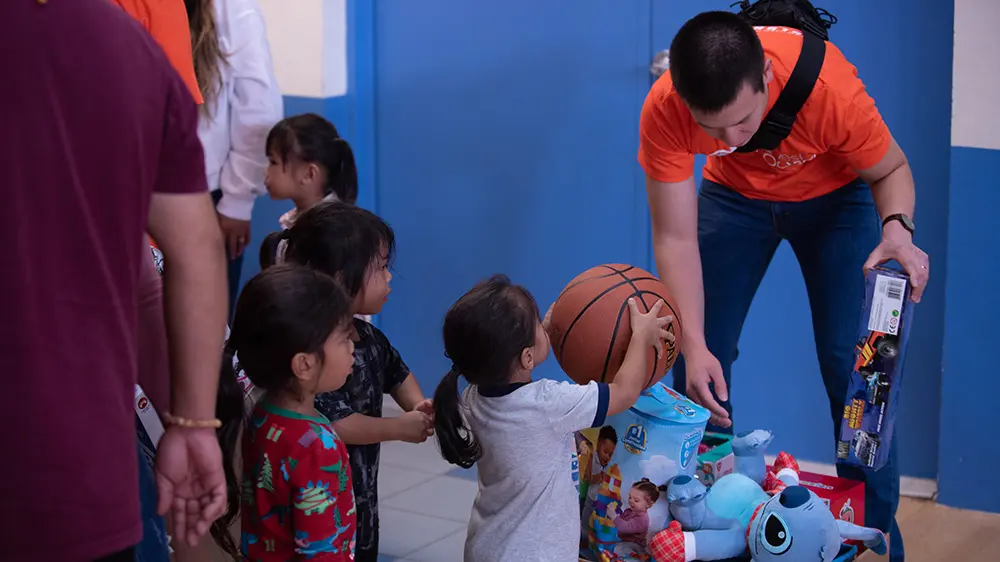 In-Kind Donations
Harvest House accepts donations of brand new and gently used clothing and shoes for children, teens, and young adults. These donations are accepted, washed, sanitized, and sorted based on need. Please view the full list below of what we can accept at our Resource Center.
New, Unopened Items: Diapers, Swim Diapers, Diaper Wipes, Shampoo, Baby Shampoo, Conditioner, Body Soap, Baby Soap, Deodorants, Toothbrushes, Toothpaste, Kids/Safe to Swallow Toothpaste, Lice Shampoo, Underwear and Socks (for all sizes and ages).
Child Necessities: Sippy Cups, Bottles, Toddler Dishes, Toddler Utensils, Car seats & Bases, Strollers, Pack-n-Plays, Bibs, Burp Cloths, Swaddles, Bouncers, Swings, Playmats, Books, Toys, High Chairs, Carriers, Slings, Baby Towels & Washcloths.
Resource Center Needs: Laundry Detergent, Dryer Sheets, Lysol Wipes, Garbage Bags, Ziploc Baggies, Bleach, Printer Paper, and other office supplies.
Typically, we are open to accept donations Monday-Friday 8am-4pm. However, due to high volume of donations, event preparation, or holidays we may not be open to donations at all times. We kindly ask that you please call our office before making a donation at (671) 300-5433 to ensure that we can accept your donation at that time.
Harvest House cannot accept and store larger furniture items at the Donation Center. If you would like to donate a crib, bed, or any other large furniture item please call us so that we can coordinate the donation to go directly to a foster family.
Pray
Being a faith based non-profit organization, we believe that God moves through the prayers of His people. We ask you to partner with us by praying specifically for:
God to soften hearts to accept the call to care for the fatherless
Financial support in order to provide holistic care to our foster children and families
For God to raise up partners who will help advocate for these vulnerable children
That our closet and resource center will be continually filled so that we can provide clothing and other necessities to our foster children
Growth and expansion of our ministry and that God would be glorified